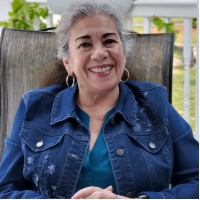 Janice Spina
Thrillers, Mysteries, Teen & Young Adult, Children's
Profession

Author/Copy Editor/Publisher
I am a multi-award-winning author with 31 published books for children, MG/PT/YA and 18+. Writing in multi-genres is what I love to do.

Providing good clean reading for children with life lessons is important to me. My goal is to encourage children and adults to read daily to benefit their health and well being.

My husband is my illustrator and cover creator. Together we will continue to provide entertaining books for all ages.
May God shower his choicest blessings on you. wishing you happiness, good health and a great year ahead.
Life and time are the two best teachers. Life teaches us to make good use of time and time teaches us the value of life.
Never stop learning, because life never stops teaching.
Keep the smile, leave the tension, feel the joy, forget the worry, hold the peace, leave the pain, and always be happy
Education is the passport to the future, for tomorrow belongs to those who prepare for it today.
Malcolm X